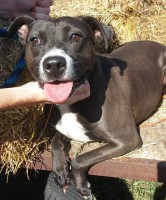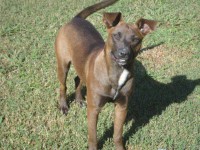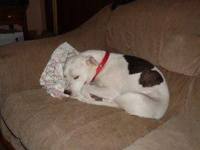 Tippy is a 4 yr old, male pitt mix.  Tippy could walk all day, if he was given the chance.  He loves to please!  Tippy is good with other dogs.  Tippy does, however, really like his groceries, so for that reason, it would be best for him to be fed by himself.  
Laci is a 5 year old mix.  She's a southern girl, and came to the rescue a scared little sweetie pie.  She takes awhile to warm up to you, but given enough time, she is a funny and playful sweetheart.  Laci is fine to be around other dogs.  
Fiona is a boxer mix who was surrendered and brought to E.T. Farms to save her life.  She is scared of people, because of her trust issues.  Would be great in a home with the perfect family.